Dropshipping Business – How to Start Best
How to Start a Dropshipping Business
Introduction:
In this article I will cover the following topics.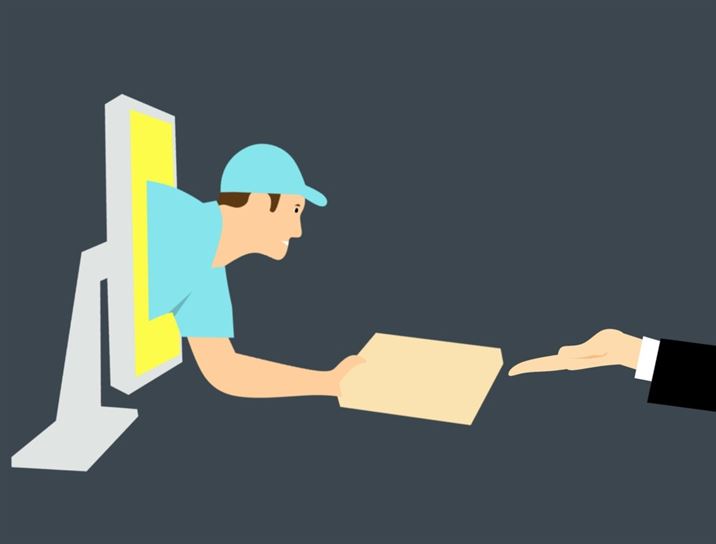 Dropshipping Business how to start – General Overview.
Dropshipping business is no different to any other business venture, when starting out, the most important thing to do is your market research. This helps you set out your dropshipping business plan.
Many people get discouraged from starting-up an online store business because of the perceived initial start-up costs.
However with the dropshipping business model, it is as if someone offered to pay your up-front inventory costs on thousands of items and manages all your shipping and order fulfillment operations for you. This feature makes it much easier for budding entrepreneurs to get started.
Equipped with an ecommerce platform also known as an online store and complementary tools, you will be able to run your dropshipping  business from anywhere in the world, provided an internet connection is available.
Sounds too good to be true? Well, it's not, once you understand drop shipping processes. In this article, I'm going to explain exactly how drop shipping works, show you how to find drop shipping suppliers for the the products you intend to sell on your online store, and give you ideas of how to tackle some common problems associated with a drop shipping business.
You will find, as read this article to the end, a link to access to "The Ultimate Guide to Dropshipping". A free guide that shows you exactly how to get started in a dropshipping business venture.
So what is dropshipping? Well, dropshipping is a retail business method that can easily be started from home. Dropshipping involves delivery of purchased, physical products to the buyers' or customers physical address. Dropshipping retail scenerio has three entities:
You – the online store owner – the entreprenuer.
The Customer – the Buyer of the physical products.
and The Dropshipping Supplier – the Wholesaler – who keeps the stock of the physical products and does the order fulfilment.
You as the store owner, advertises products that you don't keep in stock. Instead, you partner with a wholesale supplier that stocks the products you are advertising in your online store. When a customer pays for their order on your store , you then send customer order and shipment address details to the wholesale supplier together with your payment for the ordered items, and they then ship the goods directly to the customer, with the return address matching details of your ecommerce online store. The customer thinks you shipped the item and usually has no idea the item is dropshipped from the Wholesaler.
You as the store owner would have set the price of the products in your store higher than what you will be paying for them from the drop shipping supplier. The difference between what your customer pays you and what you pay the drop shipping supplier to fulfill the order, is your profit.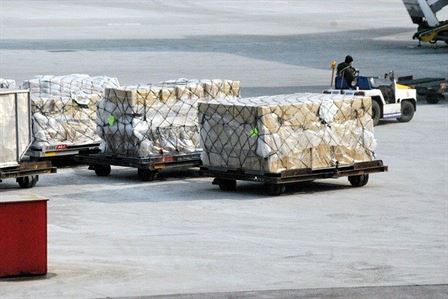 Dropshipping Benefits.
It's a proven and trusted model. You might be thinking that this sounds like some sketchy, fly-by-night model – but it's not. Plenty of online stores, and even major retailers use dropshipping to offer a wider selection of products to their customers without having to deal with increased inventory hassles.
You don't need loads of money. Dropshipping makes it amazingly easy to get started selling online. You don't need to invest heavily in inventory, yet you can still offer thousands of items to your customers.
Convenience and efficiency. Successfully launching and growing an ecommerce business takes a lot of work, especially if you have limited resources. Not having to worry about fulfillment is incredibly convenient and frees
up your time to concentrate on marketing, customer service, and operations.
Mobility at its highest form – with all the physical fulfillment issues handled, you're free to operate your
business anywhere you can get an internet connection.
Dropshipping Products to Sell Research
When you open a brick and mortar store in your town, you wouldn't open it without doing some market research first. The same thing applies if you are going to sell something online as a dropshipping business. Not only are there millions of websites out there that could be selling competitive products, the internet advances are continually changing the online marketplace, such that some products become obsolete as soon as you have just got started.
The supply and demand principle is still true even in the online world. If some other online stores are selling the exact same product as you intend to sell, you'll need some sort of incentive for customers to buy from you. Price competiveness alone is likely to lower your profit margins and in the long run may hurt your business. So it's important to find a niche dropshipping wholesaler that can supply you with unique products at good prices.
It's a delicate balance because the products you choose must have a demand for you to have a chance of selling them. Where the products you want to sell are highly competitive you can differentiate your offerings by giving more value to your customers such as product knowledge such that you are able to answer customers' concerns when they arise.
And you want to stay as up to date with the trends in your product type as much as possible.
Once you've found a product that you think may be the right one for your business, you'll need to do some competitive analysis. This simply means finding out what your potential competitors are charging for the products you want to sell and calculating how much of a profit you'll be able to make.
Now that you have some idea of what you would like to include as products in your online store, lets look at the process of finding the drop shipping suppliers.
Dropshipping Suppliers – How to find ?
Finding drop shipping suppliers in the United States, most suppliers will ask you for your business Employer Identification Number (EIN) and a copy of your state sales tax certificate. So it's good idea to have these legal documents handy when you contact dropshipping wholesalers. You can still contact dropshipping suppliers even before you have your legal documents especially if those suppliers do the products you wish to sell on your online store. They will then let you know what they need from you before they can agree to partner with you in your dropshipping business venture.
Now, if you already know what drop shipping products you'd like to advertise on your online store, contacting the original manufacturer is the easiest way to find authorised distributors. Not all distributors will be willing to drop ship, but you will have a list of suppliers to get in contact with.
Finding a dropshipping supplier that will provide the products you want to sell maybe your biggest challenge. There are plenty of middlemen just waiting to soak up all your profits, so choose wisely and be always guided by your best interests.
If you do decide to invest in a directory list of dropshipping companies, we recommend a paid directory like the Worldwide Brands | Directory of Wholesale Distributors as a reputable source of drop shipping wholesalers – but it's still very important to exercise caution.
Additionally, if you're going to use Shopify as your ecommerce platform, you can access a variety of apps in Shopify App Store that will connect you directly with reputable dropshippers OR you could see what paid directories listed below have to offer.
dropship direct
wholesale central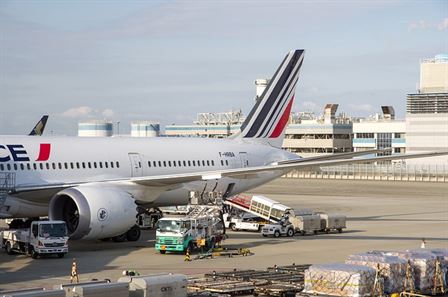 Find Dropshipping companies Using Google or Bing.
Search phrases you could use to find wholesale dropshippers
dropshipping suppliers USA (if you are in the United States of America or you want to find dropshipping suppliers based in the USA)
dropshipping suppliers UK (if you are in the United Kingdom or you want to find dropshipping suppliers based in the UK)
dropshipping wholesalers
dropshipping distributors
Although drop shipping is a good business model which doesn't require a lot of capital to get started, its helpful to take note of the following.
Drop shipping problems and challenges to be aware of:
Highly competitive marketplace
Whatever products you have decided you want to base your drop shipping business on, they will be some competition. Your research would have shown which products are in high demand and the law of supply and demand ensures that where there is high demand, there will be a corresponding level of supply. If other online stores are offering identical products at lower prices it will be difficult to justfy higher prices on your own ecommerce shop unless if you can offer a believable and demonstratable extra value for customers to choose your product over your competitors'.
To be successful, you can't compete on price alone. Instead, you'll need to offer value in a different way, usually through great product knowledge, service. And you need to make that information available on the product description.
Margins vary greatly depending on the product type.
Dropshipping Supplier Out-of-stocks
If your online store stock levels are not linked to your supplier, you stand the risk of selling an out of stock item.
This is a common problem you encounter in drop shipping, especially if your store sells popular items. However, it's up to you to ensure that your customer is able to receive their order. The best way to mitigate this problem is to work with multiple suppliers with overlapping product lines. It's inherently dangerous to rely on a single supplier. Having two suppliers doubles the likelihood that an item will be in stock and available for shipment.
Eventually, you'll sell a customer an out-of-stock item. Instead of cancelling the order, offer the customer an upgraded product or discount. You might not make much – if any – money on that order, but you'll likely build a loyal brand advocate.
Remember that the supplier is invisible to the consumer. Dealing with customer problems is your responsibility.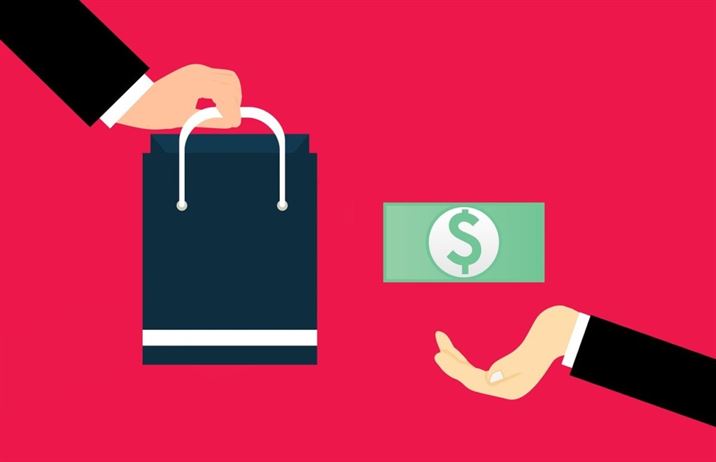 Dropshipping Order Fulfillment Issues:
Customer receives damaged or faulty goods – offer an apology for the mistake, whilst contacting your supplier and letting them know the situation. Any reputable supplier will replace faulty products free of charge. This way the mistake isn't costing you anything to solve, but you still gain a reputation for great customer service!
Returning Goods – you will eventually sooner or later have to deal with returning goods. Your return policy should essentially mirror that of your supplier, and ideally your supplier should accept the return and credit your account back with the amount. However, most suppliers won't pay for return shipping and so on occasion you may have to swallow some charges. Some suppliers may charge restocking fees for returning an item. Never charge your customer this fee as your reputation will suffer.
Fraudulent orders – It is usually easy to spot when an order is suspect. Be cautious with first orders especially if billing address and shipping address are different and unusual email addresses and different names. Some orders could be genuine gifts so may well have billing address and shipping address different, so you will use your judgement how you proceed with such orders.
Other order fulfillment cases you might come across:

Delay with Order Processing.
Wrong Item Sent to Customer.
Wrong Quantity Shipped.
You Were Billed Wrong.
The Shipment Went to a Wrong Address / Orders Got Confused.
Wrong Tracking Code.
Dropshipping Costs
You will need a Domain Name for branding your online shop. A domain name will cost between $10-$20 per year depending on the domain extension you chose (.com, .net, .site, .business, .co) and where you buy your domain from.
You will also need a logo which you can have designed from about $6.50 from freelance graphic designers you can find on fiverr.com.
Hosting your dropshipping online store so its available 24 hours a day 365 days /year options
Dropshipping on Shopify – Hosting your Online Store on Shopify === $ 29 per month (with this subscription you can expect a pleuthura of tools and features to help you run your dropshipping business efficiently).
Dropshipping with WordPress – Hosting your online shop on Bluehost – from $3.95 per month using WordPress and WooCommerce plus different plugins.
Is drop shipping the path to overnight ecommerce success?
Of course not. As with any successful online store, you'll need to invest over time in a quality website, marketing, and customer service. But drop shipping does provide an easy way to get started and the ability to leverage other people's capital without having to invest thousands of your own. When managed correctly, it can form the foundation of your own successful online store.
If you're looking to learn more about drop shipping – check out this "Ultimate Guide to Drop shipping" , a free comprehensive guide that covers everything you need to know about building and running a successful drop shipping business.
Start your dropshipping business Today!
(Some links in this article are affiliate links,  and if you purchase through my link, you don't pay more,  I get a commission, so thank you!)
Linked Articles: